Subscribe to EktaVision email newsletter to stay uptodate on IACRFAZ upcoming events!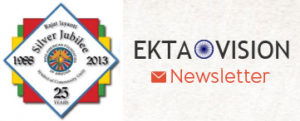 Please us the form below to submit your information. You will receive a confirmation email shortly.
The information you provide will be kept confidential and used ONLY for communicating Indo-American Foundation Events including Ekta Mandir programs.
Please add publicity@iacrfaz.org as a contact in your address book. This reduces the chances that the email will be marked as SPAM.